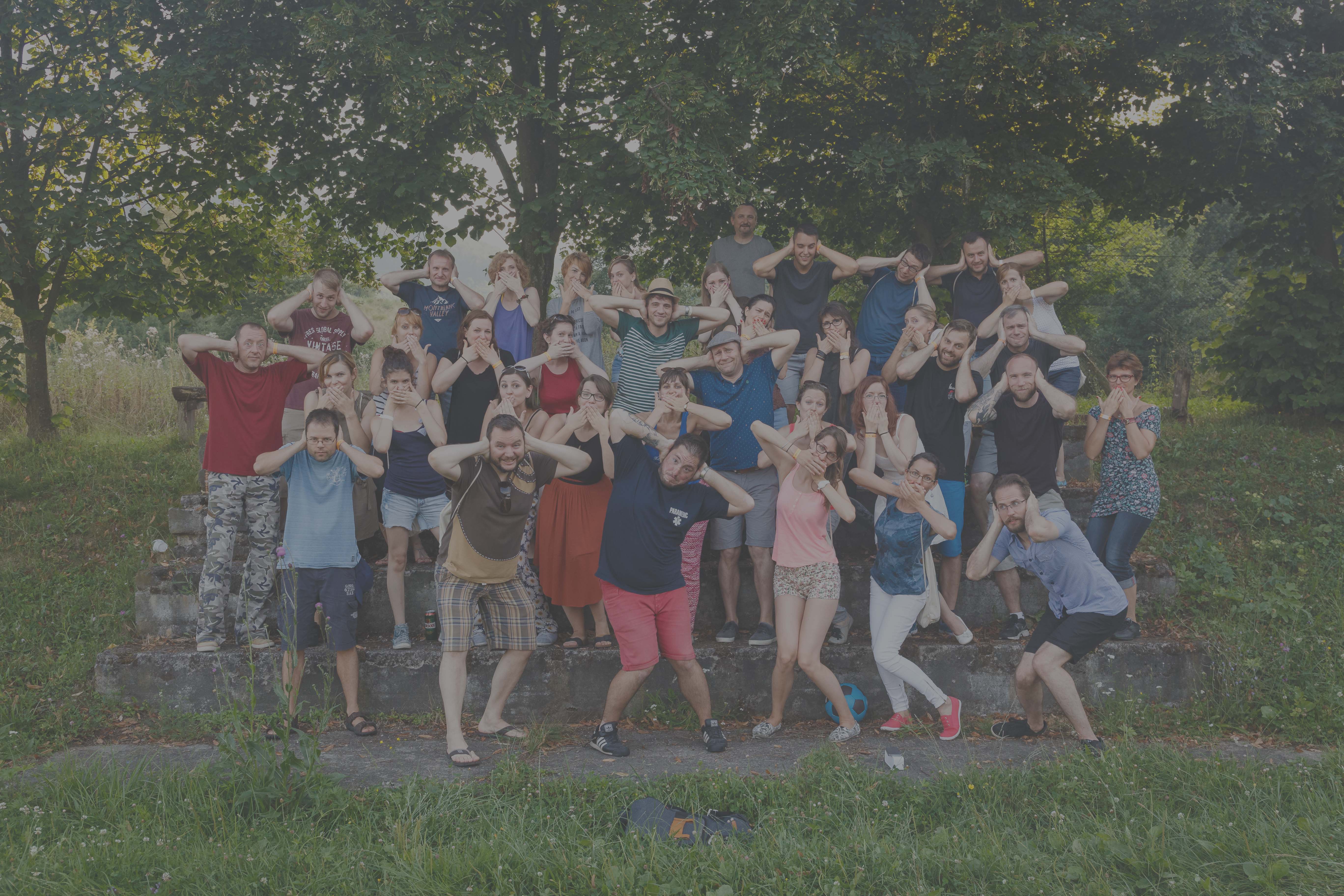 By joining and participating in any of our events, you agree to the following rules:
The following count as participation: registration for the event; purchase of a ticket or a pass; appearance at the event location.
Please, bring with you a pair of dance shoes! In the dancehall and any place designated as dance parquet dance shoes must be used!
You participate in our event at your own risk.
You are responsible for your belongings and physical safety. Please, take care of yourself and the other participants of the camp.
The Association, the organisers and the volunteers (from now on: "organisers") do not assume any responsibility for any injury or damage inflicted upon people or material assets.
Objects lost during the event will be kept for two weeks after the conclusion of the event. If you have lost something, please, let the organisers know about it!
The Association will not disclose any data revealed during the registration to a third party.
If, during the event, pictures, voice or videorecords are made in which you might be present, the Association reserves the right to use any photograph/video taken at any event sponsored by Pepita, without the expressed written permission of those included within the photograph/video. Pepita may use the photograph/video in publications or other media material produced, used or contracted by Pepita including but not limited to: brochures, invitations, books, newspapers, magazines, television, websites, etc. By participating in a Pepita event, you are agreeing to release, defend, hold harmless and indemnify the Association from any and all claims involving the use of your picture or likeness.
Carrying hazardous objects of any sort (especially: hitting, cutting and pyrotechnical objects) to the location of the event is strictly forbidden.
Please, refrain from engaging in activities that might disturb, balk or frustrate the event or violate the individual rights or damage the property of the participants. Also, please, refrain from engaging in racist, or hate-inducing behaviour that might scare or outrage others. Please, avoid ethnic, religious, political, sexual or any other sort of discrimination directed at others, or topics related to current political affairs and activities. Should you fail to comply with these rules even after being requested to do so by the organisers, you may be excluded from the event without compensation.
The Association and the organísers reserve the right to change any programme element of the event.